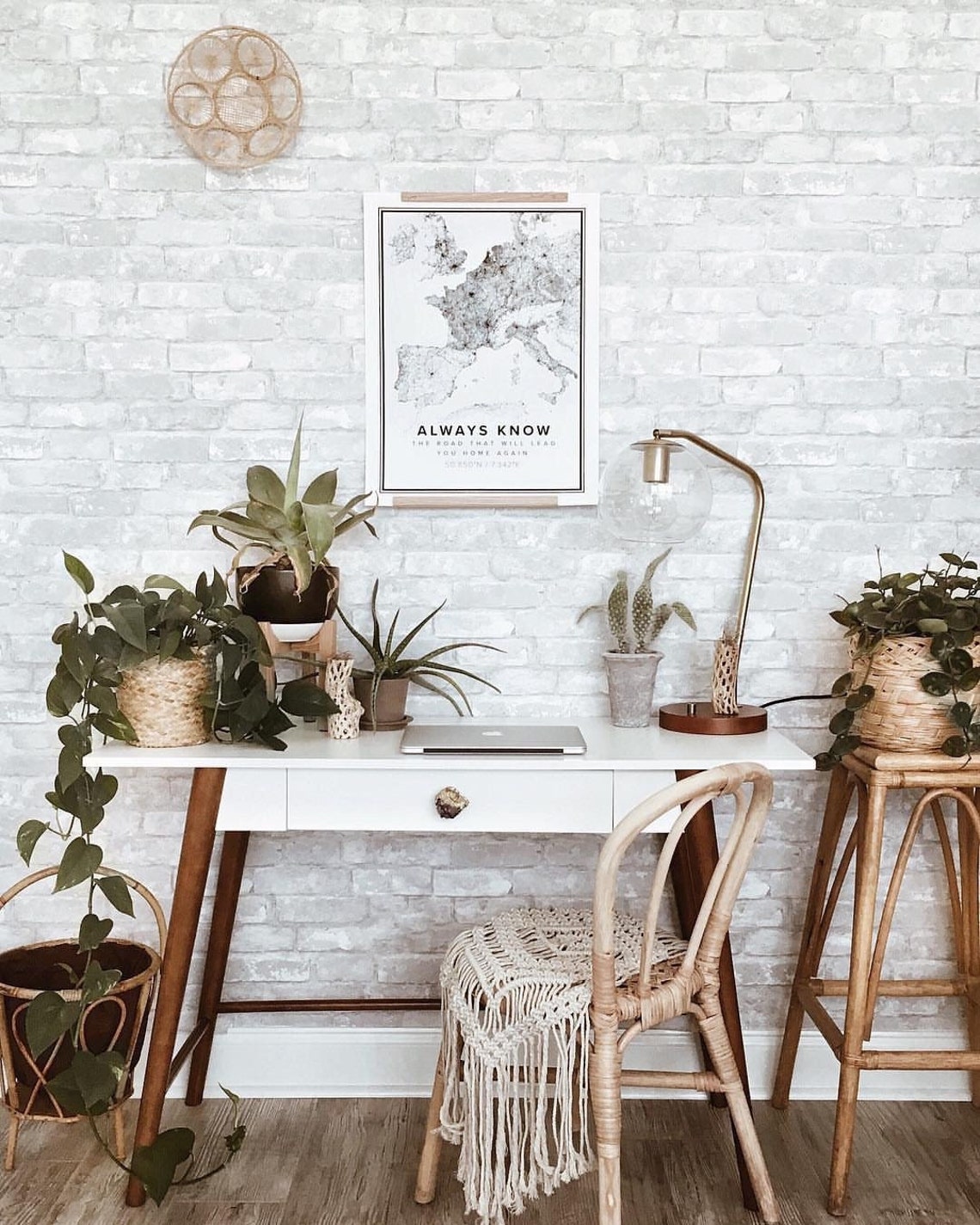 ::
This space has been a little quieter than I was considering it would be this past month. Gone is the flurry of activity of the spring as many of the things that were initiated are either pending timing or waiting response.
The summer IS quieter in many respects, but unlike previous years I chose not to completely unplug from my endeavours here, while at the same time switching to other projects and activities while school is out for the punks.
With this slowing down and stepping back, naturally space was made for new things to come forward. One of which was my revisiting again the next step to our home co-working office space.
Prior to last winter this space I now share was entirely mine to conduct all my art and online activities. But with the events of the past two years my husband, who for a long time worked occasionally at home, was able to finally increase that to a more in-depth thing.
After months of camping out 'hot desking' from our sunroom couch, I finally took pity on him and decided that he really should have a better situation from which to base himself at home. So in a bit of a whirlwind we drew up plans for a reworked office space, bought a new desk for me and within a few days he was ensconced in our revamped office.
It still needs some work - mostly to organise some better storage for the craft supplies I have accumulated over the years, but also to smarten it up some more and feel less 'MacGyver'.
::
One such improvement I want at my end of the office is to install a feature wall and better backdrop for video - something that I know for sure has become quite the talking point over the last little while as folks adapted to their temporary new work digs.
After considering a number of options I settled upon the surprising choice of a minimalist faux brick wall corner feature. Surprising because, BRICK! Red brick no, but white or grey brick? Totally yes! Right now I am narrowing down my choice of how best to achieve this new look - a choice between either one single panelling board or roll of removable 'peel and stick' wallpaper.
Both have their pros and cons.
While the board is accessible locally and is the less expensive option, delivery and transportation is an issue. PLUS, when installed it will be adhered to the surface of the already existing drywall and so there will be an inconsistency of surface levels, as well as the potential extra thickness should I wish to hang something yet still in front of. The peel and stick wallpaper meanwhile, eliminates the cons of the board, but is neither available locally nor inexpensive once shipping etc is included.
Decisions, decisions...
In the meantime, I have been gathering inspiration for the overall 'mood' I wish to convey over on
Pinterest
, a few of which I am sharing here below. As you will see ultimately the point of a feature wall is the wall is the feature, no need to embellish...
::